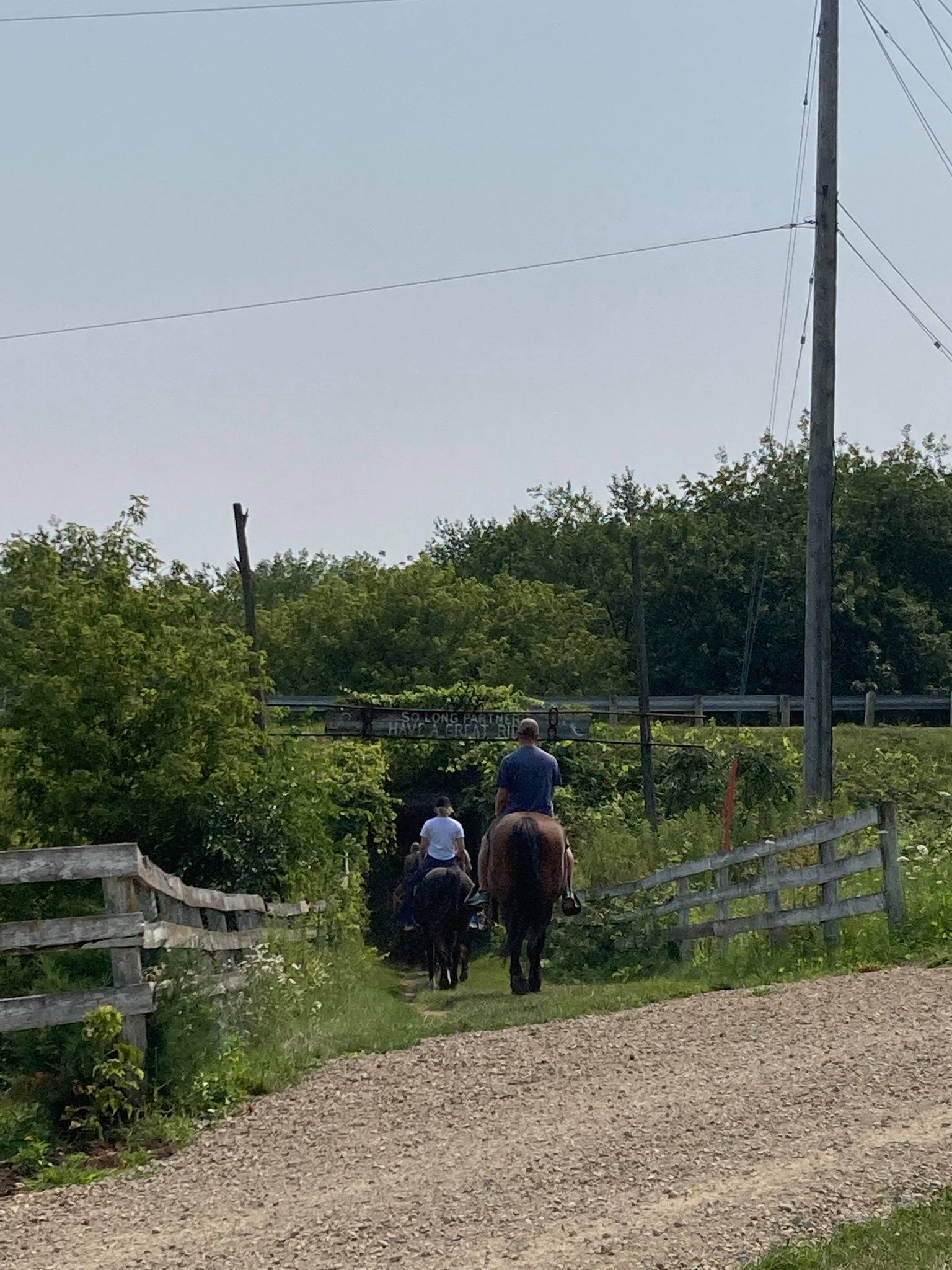 Click the plus icon the expand.
We recommend pants and closed toe shoes.
How many riders can go at once?
We can take up to 8 riders per ride.
You will pay upon arrival at the stable before you go on the ride.
We accept cash, checks, credit, and debit cards.
Can my child ride double?
This only works if both the adult and child are smaller people. Otherwise it can be uncomfortable because the child sits in the saddle with the adult.
How old does my child have to be to ride alone?
This depends on the child and their comfort level. We recommend 4-6 years old.
If there is significant rain at time of departure, the ride will be cancelled and you can have an opportunity to reschedule.
When do I make my reservation?
You can make your reservation as soon as you know what date you'd like, and how many riders. We ask that you make your reservation at least 24 hours in advance.
How far out can I schedule?
We schedule through the current year's riding season.
How do I make my reservation?
You can text or call us at (608)-574-1279, email us at dobystables@gmail.com, or messege us on Facebook! (If we don't take your call, please leave us a message)
How early should I arrive for my reservation?
Please arrive 15 minutes prior to your ride time to provide time to get on your horse. Arriving late can result in forfeit of your ride reservation.
Do you ride in the winter?
We do not ride in winter. Our typical season starts in May and concludes in early November